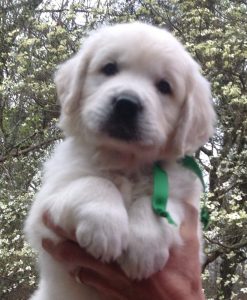 All of our English Creams are OFA certified and health guaranteed.
Zaga had her first heat last month (December, 2018). We expect her to be in heat again in 6 months, meaning puppies will be coming Summer 2019!!
If you are interested in applying for one of her and Finn's puppies, please fill out an application and submit your deposit. Puppies can be reserved with a $500 deposit.
We are truly excited to see her as a mamma and meet her amazing puppies.
Males   |   Females   |   Reserve Your Puppy
Males:
Leroy Finnigan "Finn"
Finn is the truly the most remarkable dog you will ever meet. He captures you with his soft, loving eyes, and will amaze you with his calm demeanor. Ever since he was a puppy, Finn has been a crowd-stopper–we literally cannot go anywhere without people stopping to remark. Whether its his big blocky head, his calmness ("He's only 9 months old? That's amazing!"), his obedience, or his gentle touch–people stop, pet him, and remark. From the night we brought him home (he slept through the night the first night) he has been the rock of this family and is the reason we started Shazizzle Farms. Finn is too amazing not to share. We can't wait to see his puppies in the near future!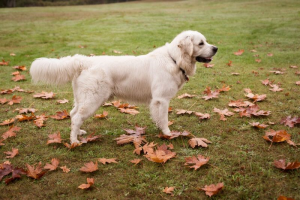 Females:
Lady Zaga
This sweet puppy will melt your heart with her eyes and win you over with her cuddliness. Zaga's desire to be touched, loved on, and close to you is only outdone by her overwhelming desire to obey. We have never met a more obedient dog–with a drive to please you and do it quickly. She also loves to fetch, swim, and carry socks around.  She will be a terrific mama and we cannot wait to meet her first set up pups next summer.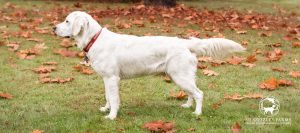 ---
KeenAnne's Red
A boxy head and laid-back personality, Red is a fan favorite at every gathering. She is cuddly, so sweet, and as mellow as they get. She loves to lay on her bed and fall asleep looking into the back yard. But she also has a spunky personality that comes alive when she gets to play with her cousins. She is a lot like Finn and will likely be a bit bigger than Zaga. Red will be having her first heat this Spring, then we hope to have her first litter ready around Christmas 2019.